2019 Cornea and Eye Banking Forum
The Eye Bank Association of America and the Cornea Society hosted the Cornea and Eye Banking Forum on October 11, 2019 in San Francisco, CA. The event highlighted the latest developments in cornea and eye banking and potential options that are on the horizon, while also encouraging discussion and questions from the floor. The day-long event received rave reviews from attendees and is now available for purchase.
The online package includes access to hours of on-demand sessions including:
Presentation of 25 scientific free papers
The R. Townley Paton Award Lecture: Defining Competency for Cornea Surgeons: Fellowship and Beyond
The Richard C. Troutman Prize Lecture: Optimized Protocol for Regeneration of the Conjunctival Epithelium Using the Cell Suspension Technique
Two mini-symposia on "The Future of Eye Banking and Corneal Transplantation"

Management of Limbal Stem Cells Deficiency and Corneal Stromal Opacification
Management of Corneal Endothelial Dysfunction
Congratulations to Shruti Sinha, MBBS, MS, from Massachusetts Eye and Ear Infirmary/ Harvard Medical School, on receiving the Best Paper of Session Award for her presentation, Prevalence of Persistent Corneal Epithelial Defects in Chronic Ocular Graft-Versus-Host Disease. The Best Paper of Session Award is supported by an unrestricted educational grant from Miracles in Sight.


Host Organizations
The Eye Bank Association of America
The vision of the Eye Bank Association of America is the restoration of sight worldwide. The oldest transplant association in the United States, the EBAA is the nationally-recognized accrediting body for eye banks. Since 1961, EBAA member eye banks have provided tissue for over 2 million sight restoring corneal transplants. The EBAA champions the restoration of sight through core services to its members which advance donation, transplantation and research in their communities and throughout the world.
Cornea Society
The Cornea Society was founded in 1975 in recognition of the contributions of its namesake, Ramon Castroviejo, MD, a consummate educator and a pioneer in corneal transplantation. The Society has fostered the exchange of information about the cornea and anterior segment of the eye through scientific meetings, communications, and a quality scientific journal and newsletter. It thrives today as an international organization dedicated to the advancement of knowledge about the cornea and external eye and serves as the collective voice of corneal specialists globally and with governmental agencies domestically.
The Future of Eye Banking and Corneal Transplantation I
Management of Limbal Stem Cell Deficiency and Cornea l Stroma l Opacification: Where Are We Heading?
Moderators: Anthony J. Aldave, MD, and Michelle K. Rhee, MD
Panelists:
Nasim Annabi, PhD, University o f California, Los Angeles
Sophie Deng, MD, PhD, University of California, Los Angeles
Jod S. Mehta, PhD, MBBS, FRCOphth, FRCS (Ed), FAMS, Singapore National Eye Centre
Muralidhar Ramappa, MD, L.V. Prasad Eye Institute
Mesenchymal Stem Cells Derived-Exosomes as Novel Therapies for Corneal Scarring
Hon Shing Ong, MBBS, MSc, FRCOphth, FRCS(Ed), FAMS, Singapore National Eye Centre / Singapore Eye Research Institute
Can Guttae Formation in Fuchs Dystrophy be Prevented by Inhibition of Rho-kinase Signaling Pathway?
Friedrich E. Kruse, MD, Univeristy of Erlangen-Nuremberg
Alpha-Melanocyte Stimulating Hormone Attenuates Oxidative Stress and Inflammatory Cytokine-Induced Endothelial Cell Loss in Eye Bank-Stored Corneas
Zala Luznik, MD, PhD, Schepens Eye Research Institute/ Massachusetts Eye and Ear Infirmary/ Harvard Medical School
Long Term Clinical Outcomes after Descemet Membrane Endothelial Keratoplasty in Patients with Previous Glaucoma Surgery
Clemence Bonnet, MD, Stein Eye Institute, UCLA
DSAEK Failure in Eyes with Pre-Existing Glaucoma
Jennifer Y. Li, MD, University of California, Davis
Long Term Outcomes after Endothelial Keratoplasty Among Medicare Fee-For-Service Beneficiaries
Divya Srikumaran, MD, Johns Hopkins Wilmer Eye Institute
Sterile Vitritis after Boston Type 1 Keratoprosthesis Implantation: Incidence, Risk Factors and Outcomes
Reza Ghaffari, MD, Stein Eye Institute, UCLA
The Barcelona Principles, Eye Banking and the World Health Organization
Graeme Pollock, PhD, Centre for Eye Research Australia, The University of Melbourne
Prevalence of Persistent Corneal Epithelial Defects in Chronic Ocular Graft-Versus-Host Disease
Shruti Sinha, MBBS, MS, Massachusetts Eye and Ear Infirmary/ Harvard Medical School
5 Years After Phacoemulsification with or without CyPass Micro-Stent: Corneal Endothelial Cell Loss and Morphometric Changes
Beth Ann Benetz, CRA, FOPS, Case Western Reserve University and University Hospitals Eye Institute/Cornea Image Analysis Reading Center
Efficacy of the Narrow-Band Ultraviolet (UV) Light in Antifungal Decontamination of Donor Corneal Grafts for DSAEK Contaminated During Microkeratome Preparation - Preliminary Results
Eric Abdullayev, MD, MBA, CEBT, Lions Eye Institute for Transplant and Research

Corneal Tissue Stored in Hypothermic Medium with Amphotericin B Supplementaton: Clinical Outcomes after DMEK Surgery
Theofilos Tourtas, MD, University of Erlangen-Nuremberg
Cornea Preservation Time Study Graft Success Factors: A New Data Analytic Approach and Findings
Jonathan Lass, MD, Case Western Reserve University and University Hospitals Eye Institute
The Future of Eye Banking and Corneal Transplantation II
Management of Corneal Endothelial Dysfunction: Where Are We Heading?
Moderators: Michelle K. Rhee, MD and Anthony J. Aldave, MD
Panelists:
Noriko Koizumi, MD, Doshisha University, Kyotanabe
Shigeto Shimmura, MD, Keio University School of Medicine
Marian Macsai, MD, NorthShore University Health System
Ula Jurkunas, MD, Massachusetts Eye and Ear Infirmary/Schepens Eye Institute/Harvard Medical School
Five-Year Clinical Outcomes after Descemet Membrane Endothelial Keratoplasty (DMEK): Results of the First 500 Consecutive Cases
Lamis Baydoun, MD, Netherlands Institute for Innovative Ocular Surgery
Comparison Between Preloaded and Non-Preloaded Descemet Membrane Endothelial Keratoplasty
Myriam Bohm, MD, MSc, Schepens Eye Research Institute / Massachusettes Eye and Ear Infirmary / Harvard Medical School
Comparison of Cell Viability and Tissue Evaluation for Endothelium in Preloaded DMEK Grafts
Shin-Yi Chen, MD, Devers Eye Institute/Lions VisionGift
Evaluation of the Long Term Visual Outcomes of DSAEK and DMEK in the Fellow Eye of the Same Patient
Han Yang Yin, MD, SUNY Upstate Department of Ophthalmology and Visual Science
Corneal Higher-Order Aberrations in Descemet Membrane Endothelial Keratoplasty versus Ultrathin DSAEK in the Descemet Endothelial Thickness Comparison Trial: 24 Month Follow-Up
Caitlin Kakigi, MD, Oregon Health and Science University
Diagnostic Performance of Regional Three-dimensional Endothelium/Descemet's Thickness in Active Corneal Graft Rejection
Taher Eleiwa, MD, Bascom Palmer Eye Institute, University of Miami Miller School of Medicine
Post-Keratoplasty Acute Endophthalmitis
Shilpa Das, MD, L.V. Prasad Eye Institute
Randomized Trial of Netarsudil for Prevention of Post-Keratoplasty Steroid-Associated Ocular Hypertension
Marianne Price, PhD, Cornea Research Foundation of America
DMEK Donor Preparation - A New Lamellar Dissection Technique
Donald Tan, FRCS, Singapore National Eye Centre
Postoperative Safety of FDA-Approved Epithelium-Off Corneal Cross-Linking (Epi-Off CXL) in a Community-Based Health Care System
Naveen Chandra, MD, The Permanente Medical Group
Comparison of Clinical Characteristics of Neuropathic Corneal Pain Patients After Photorefractive Keratectomy and Laser In Situ Keratomileusis
Betul N. Bayraktutar, MD, Tufts Medical Center
DREAM Study of Dry Eye: Exploratory Outcomes (MMP9, Keratography) and Two-Year Follow-Up
Penny Asbell, MD, University of Tennessee Health Science Center
Best Paper of Session Award
Presented by Elmer Tu, MD; Woodford Van Meter, MD; and Dean Vavra, CEBT
Supported by an unrestricted educational grant from Miracles in Sight
EBAA and the Cornea Society gratefully acknowledge the unrestricted educational grants received in support of the Cornea and Eye Banking Forum: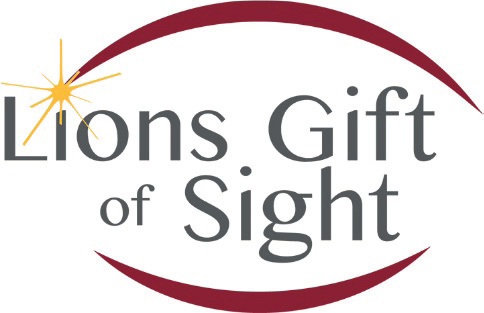 Key:

Complete

Next

Failed

Available

Locked